With the festive season round the corner and many nieces and nephews' birthdays coming up, I am starting to hit the online stores more frequently than ever!
If you do not already know, there are 2 big dates to remember for impossibly cheap deals in online shopping every year. This year, mark the dates of 11/11 and Black Friday on 25/11. There will be millions of transactions for many cheap deals!
But, I try to avoid these dates because I prefer to shop in peace than to get my adrenaline too high! I also worry that I may end up buying unnecessary things. After all, shopping is supposed to be an enjoyable experience so I prefer non-competitive sales.
With so many online stores around to do the 3 quotes thing, I still prefer those which have focused products. Although Taobao and Qoo10 are good places too, sometimes I hesitate to place order, as I am not so sure if I am getting the real thing or not. The more well-established ones, like Agapebabies, would put my heart at ease and it is a good choice for a few reasons:
1)      Agapebabies focus on mums and babes' necessities – then I will not fall into the same habit of digressing to other products that caught my eyes and cause me to lose focus in shopping for what I really want.
2)      Authenticity – I can be sure that what I buy here are not pirated brands.
3)      Prices – I cannot speak for all products since I have not compared ALL, but some of the products that are on sale are really good buys at steep discount, and some are really cheaper than retail / other online stores.
4)      Delivery – They have various options on delivery and I like that! One-click self collection from 3 convenient locations – Newton, Sengkang and Old Airport Road. Smaller parcels enjoy 72 pick up locations. (Details here)
5)      Brands and product selection – They are partnering with increasingly more brands and I am happy to know they have JuJuBe and 3M! Right now, they carry over 250 brands and 6000 products in over 10 categories. As I am typing this, they had just launched the Sanrio JuJuBe limited edition and unisex-friendly collection Black Ops and Chome. Even dads can shop here!
6)      Friendly web interface – I like their revamped website and their mobile optimized site looks and feels like an app.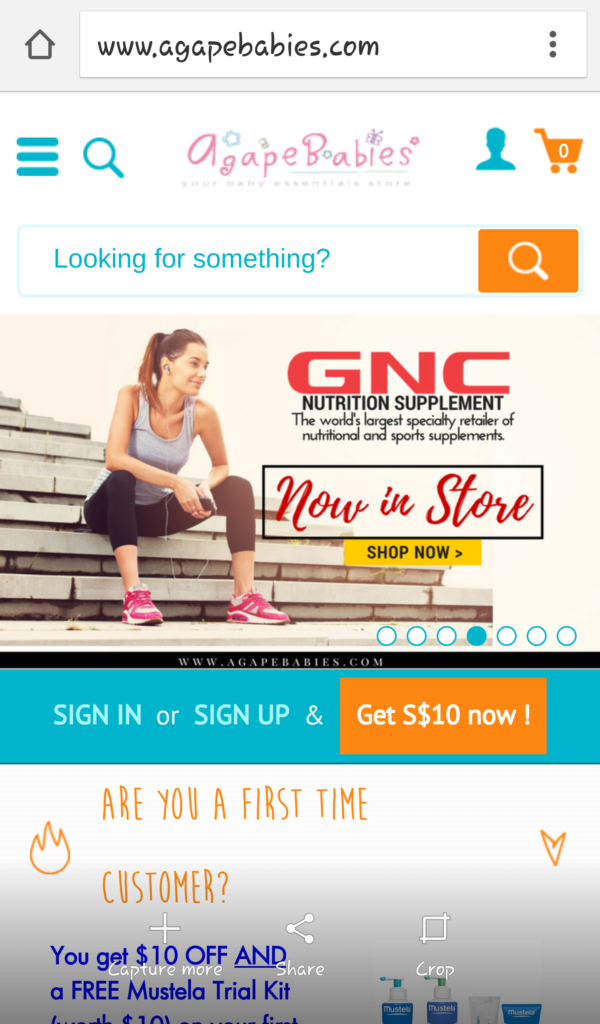 Look at what I have bought for the purpose of this review:
Cloud B Twilight Carz – Red Lightning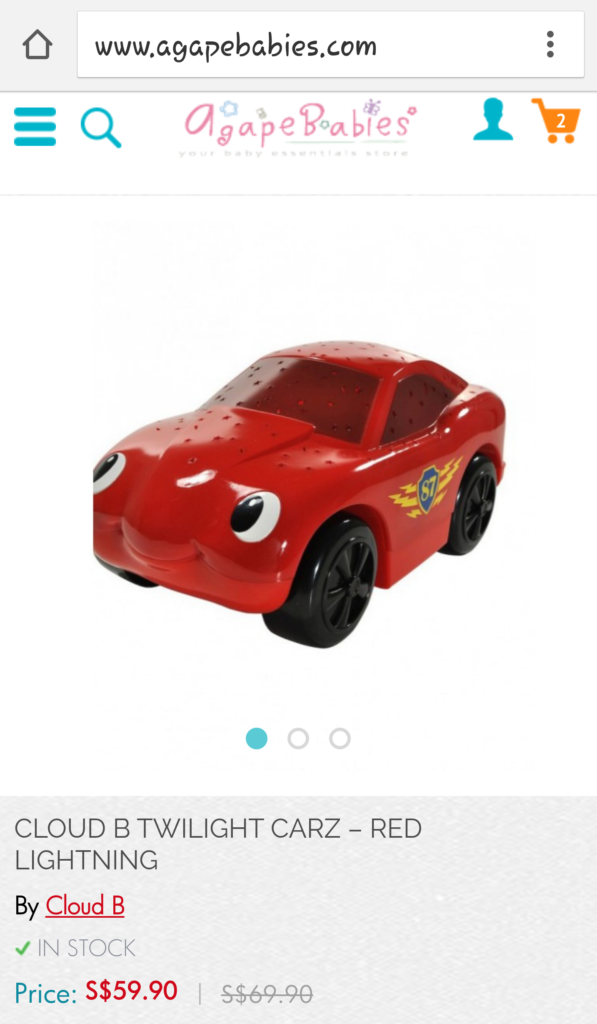 Prior to this review opportunity, my Master 4 had found this toy in Hamleys store and stuffed it in my hands just when I was checking out. Kids really know when to catch the best moment, don't they? It could be easy to just pay for it since I was already making payment for another toy, but I decided to brave through his wails and reject him even though his birthday was round the corner. That was because I believed I could find the same toy cheaper elsewhere. As what a friend told me that I am maintaining 3 Ferraris (3 kids), I have to find ways to spend wisely. And I was happy to find out that this toy was sold at a lower price in Agapebabies!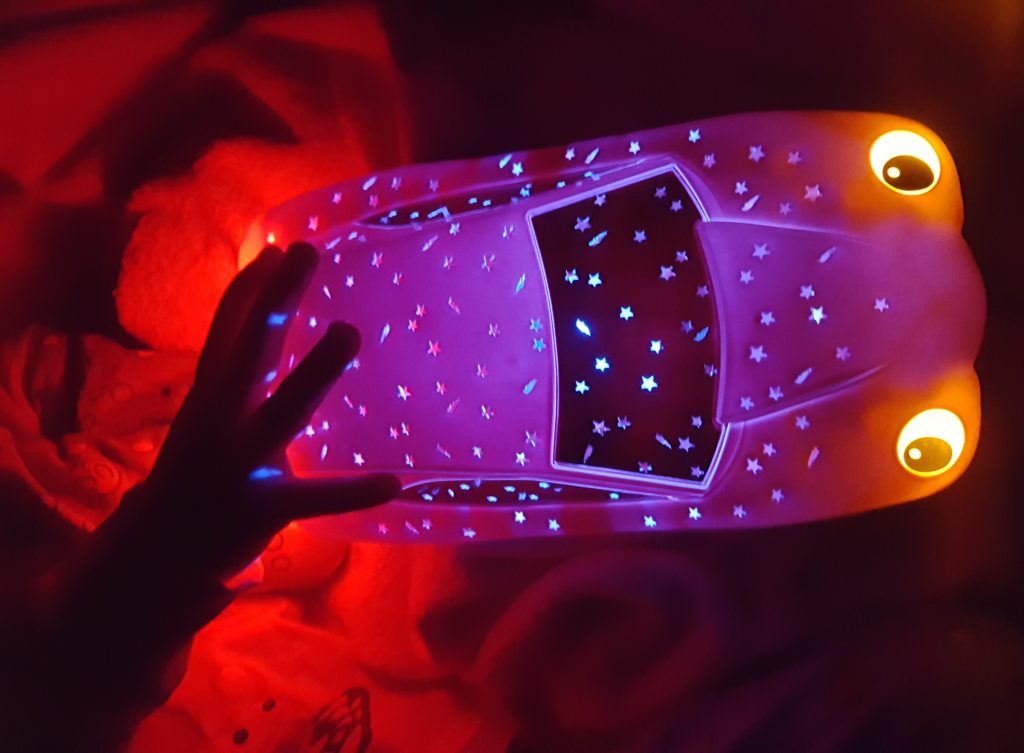 This car casts really beautiful stars on the walls and ceiling. It has the option to change from red stars to blue stars. The headlights and tail-lights do light up too! Since then, it has been providing good entertainment for the kids at bed time.
JuJuBe Legacy Be Quick – My First Lady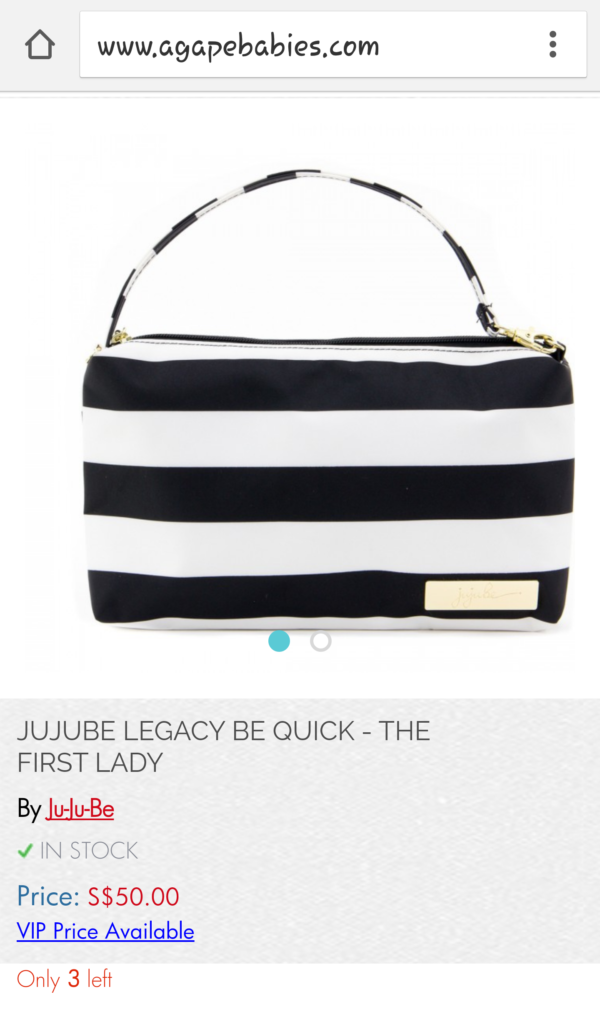 I love this bag which I can use as a wristlet, use as a weekend travel light bag that I sling over my shoulders, or as a small pouch to throw inside an overnighter!
It is so versatile, can be machine-washed, and looking sleek at the same time. It can go with casual clothes and flip flops and look good with dress and heels!
Not only that, it is just of the right size, enough to put my long wallet, handphone, tissue, insect repellent and has an inner pocket for my keys, lipstick, hair clip and earphones!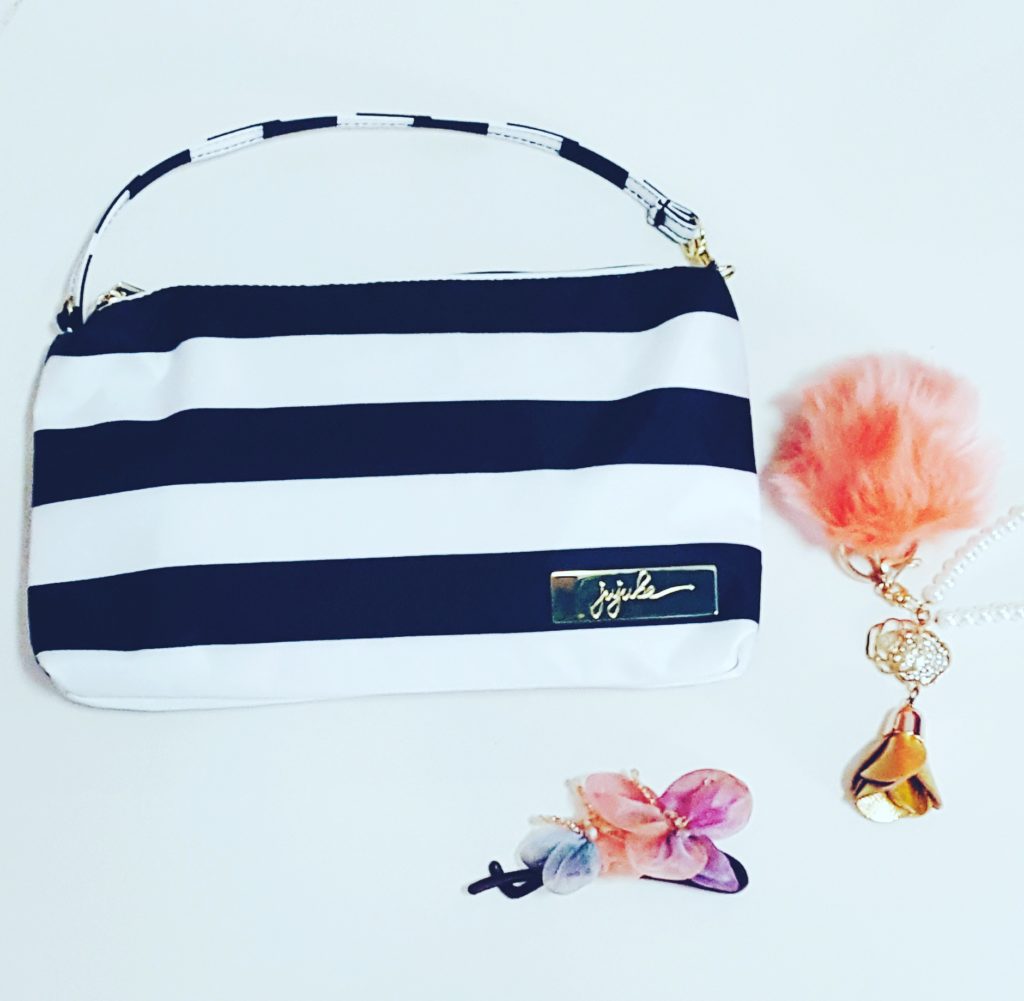 If you are a VIP member (spend $200 or more), you can enjoy discount for JuJuBe and many other items too.
For first time customers, you can get a $10 OFF and a FREE gift + next day delivery on your first purchase of $150 or more. Just key in the code: agape10 (T&Cs apply)
DISCOUNT CODE!
If you are planning to get some Christmas gifts or baby necessities on Agapebabies, I have a 5% discount code to share with all of you!
DISCOUNT CODE: kidsrsimple5%
Note that this discount code excludes milk, diapers, wipes, medela breastpumps, JuJuBe, Spectra sale and clearance categories.
Discount code is valid from now till 3 November 2016.
Happy shopping!
Disclaimer: A gift voucher was given for the purpose of this review on shopping experience. The views and opinions on Agapebabies and the 2 products that I bought with the voucher are my own. I like what I bought so much that I had to document it down. I hope if you do shop at Agapebabies, please use my discount code within these 3 weeks and hope you have a great experience too!
Hey! Didn't I advocate no tuition for my kids? Didn't I say I place absolute trust in MOE teachers to teach our kids well enough to excel in PSLE? Well, indeed I did and we are still going the NO-TUITION way towards PSLE, just in case you wonder. But while we are doing the revision on our own, it is a good opportunity to review an Enrichment centre's program to learn good tips and tricks so that we can use them at home, just like what I shared about the MCE workshops' precious takeaways!
read more
I have been out of action from my blog for 2 months! The main reason for my absence on the blog is because I was stuck in migration of my blog to self-hosted WP… Finally!! While I thought it could be as simple as giving my password to the Bluehost support and...
read more
Do you know that Legoland Malaysia is celebrating 5th birthday this September? It means that it has been providing lots of fun opportunities for Singaporean families to enjoy a short getaway across the causeway for 5 years already! Time really flies! Each time we visit Legoland, we have a different experience mainly due to the fact that the kids grow up and progress to different kind of activities and also Legoland Malaysia adds new attractions now and then! So here we are again, to celebrate the 5th Brick-Versary and I hope you will enjoy as much as we did!
read more